upcoming and previous exhibitions
events
ART TORONTO
ART FAIR
October 28 – November 8, 2020
This year's art fair is virtual, please contact Bau-xi Gallery for a preview www.bau-xi.com ArtToronto.com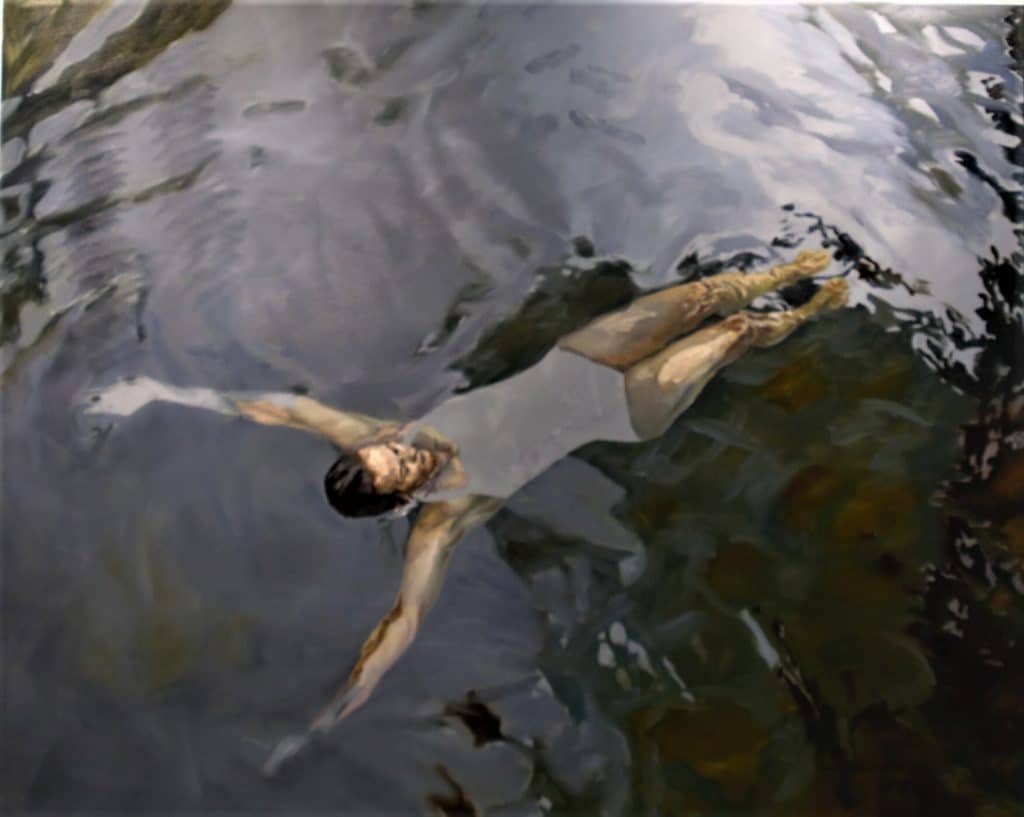 MATTER AND MEMORY
September 12 – 26, 2020
Bau-Xi Gallery Toronto
Matter and Memory is my continuing fascination with how art can trigger an involuntary memory.  A memory that is deeper than the recognition of the image. Art acts as a catalyst that can prompt a spontaneous release of emotional memory that may never become fully cognitive, but will present itself as a lingering sensation and a wordless knowing. The fascination and awe that people feel for a certain piece of art is deeply rooted in their personal memory. 
HOLDING SPACE
June 6 – 18, 2020
Bau-Xi Gallery Toronto
The therapeutic concept of holding space is a process of witnessing and validating someone else's emotional state without judgement or interference.
I feel that is also the beauty of art.  Art holds a space into which we can release our often wordless emotions and experiences. It will absorb and reflect back to us without judgment whatever we arrive with. The simple act of paying attention and being present to what is in front of us will allow emotions to rise up.  A work of art performs the beautiful task of being a space that holds that experience so we can move through it.
"When we hold space we make room in our hearts so that others can be in theirs" Krishna Das
VISIONARY ARTS COLLECTIVE
Boulevard Magazine Vancouver
INTERVIEW
September, 2020 Issue
A THEORY OF RELATIVE HAPPINESS
May, 2018
BAU-XI GALLERY, TORONTO
The title for this exhibition was inspired by a note written by Albert Einstein.
In 1922 he wrote: "A calm and modest life brings more happiness than the pursuit of success combined with constant restlessness".
I so agree.  For many years my paintings have been a dedicated effort to provide a calm and modest space.  A place of quiet and stillness.  If for a moment we allow ourselves to enter into that stillness our natural happiness will present itself. It's already there. Our happiness. It just needs a quiet moment to be experienced.
ART WITH HeART
September, 2019
CHARITY AUCTION BENEFITING CASEY HOUSE
ART GALLERY OF ONTARIO
METHOD
Summer 2018
BAU-XI GALLERY
her
August, 2019
GROUP EXHIBITION
BAU-XI GALLERY, VANCOUVER
The female figure has always been central to my work.  About ten years ago water became the solution for where to place the figures.  It gives my figures a recognizable place to exit without confining them.  Slipping in and out of the surface of the water is pure poetry, no gravity, no boundaries, just lovely fluid movement.  To me, the swimmers are a meditation.  An invitation to peace.  A space to enter into and leave the business of the day behind.  As the body stills for a moment, so too does the mind.  I think that initially, the viewer relates to the remembered experience of swimming, but I hope that ultimately, it is a deeper sense of peace that resonates.
HOUSE & HOME MAGAZINE
November, 2019
CANADIAN HOUSE & HOME MAGAZINE
art toronto
November, 2018
METRO TORONTO CONVENTION CENTER
a deeper shade of blue
July, 2018
BAU-XI GALLERY, VANCOUVER
"Blue is the colour of infinity. Of cloudless skies and deep calm seas. It has no dimensions. Blue is the space between breaths"
art toronto
October, 2017
METRO TORONTO CONVENTION CENTER
summer feature
July, 2017
BAU-XI GALLERY, TORONTO
two generations
Feburary, 2016
BAU-XI GALLERY, TORONTO
Vicki Smith and Hugh Mackenzie
A Collaborative Exhibition
under a brighter sky
July, 2014
BAU-XI GALLERY, TORONTO